Evolution-Based Nutrition
Our raw food, treats and supplements just have the natural good stuff – no preservatives or additives – so pets can play harder and live longer.
Totally Raw ships non-perishables across Canada and delivers all our products locally in Halifax, Dartmouth and Moncton!

Canada Post
Free Shipping on non perishable orders over $89

NS & NB Delivery
Get perishables delivered in Halifax, Dartmouth and Moncton with DoorDash.

NS & NB Curbside Pickup
Order online, receive confirmation email, pick-up!
put your pet first to give them the best food and the best life
The Totally Raw Difference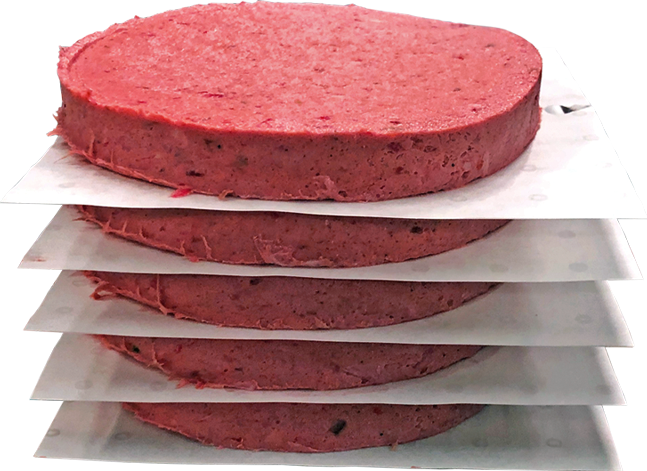 Convenience
Raw meals are sold in convenient, easy-to-use portions and are available in 10-Patty and 30-Patty sizes.  Each protein offers a unique nutritional profile; explore the varieties with your pet. 
We're Experts
With over 20 years' experience in the research and development of raw pet food, we know our stuff. Ask away.
The Right Mix
Enjoy peace of mind knowing this evolutionary diet features the optimal balance of meat, bone and organ to support dental health, skin and coat and  immune function.
Our Promise
Made with love and only the very best ingredients. We care about your pet's health and take extra steps to guarantee the safety and quality of our products.
We take great pride in our products from farm to bowl.
Totally Raw Food Processing
Oral Health
Totally Raw meaty bones act as nature's toothbrush for fresher breath and cleaner teeth.
Coat
Our raw diet is rich in natural oils to remedy flaky skin and odors while promoting a rich, glossy coat.
 Allergens & Digestion
Meals are free from common allergens such as grains, fillers and chemical preservatives.  Totally Raw is highly bioavailable and nourishing. Expect very small, biodegradable stool.
We care about your input
CUSTOMER SATISFACTION
"l highly recommend Totally Raw to anyone looking for a healthier alternative to processed food. The people there have huge hearts and care about you and your Canine family member. They're always very personable and are willing to help you out any way they can when it comes to the health of your pet."
"We would like to thank Karen and Doug for the wonderful service of Totally Raw Natural Dog Food. Quality food with easy logistics is not the only service they provide. By ordering from Karen and Doug, customers gain access to expert advice with sincere interests in individual dogs. We have felt supported and welcomed in every exchange we have had with them. They are Goro's heroes!"
"We switched our puppy, Scout, immediately and completely from her breeder's kibble diet to the Totally Raw food program. The results were/are amazing. We give much credit to the Totally Raw food program for the ease with which Scout integrated herself into our family. Thank you thank you thank you for your guidance and for the great products you provide."
"The benefits of Raw Food are obvious. Buddy gained and has been able to maintain the perfect weight for his size. Because Buddy eats bones as part of his diet, his teeth remain healthy and white. His coat is also very shiny. He is a happy dog with lots of energy. But, like any lab, he loves to just lay around. Another big plus is the cost — it's cheaper! I highly recommend Raw Diet."
where to find us
TOTALLY RAW LOCATIONS
Totally Raw – Akerley
50 Akerley Blvd. #112
Dartmouth, NS Canada
(902) 407-9930
Totally Raw – Lacewood
362 Lacewood Dr.
Halifax, NS Canada
(902) 407-3550
Totally Raw – Moncton
1633 Mountain Rd., Unit 8A
Moncton, NB Canada
506-854-8678