Your dog will enjoy eating from this balanced menu!
Atlantic Canada's Largest Raw Dog Food Manufacturer and Supplier
Totally Raw will only use meat that is human grade
Note: For green tripe to be considered human grade it must be bleached and scalded. Since this destroys the nutritional value of the product we do not process it in this manner. Therefore we cannot claim our green tripe as "human grade".
If you are thinking of switching to raw, contact us for a transition diet for your pet.
Totally Raw provides three methods of feeding your pet: Complete Ground Dinners, Whole Foods.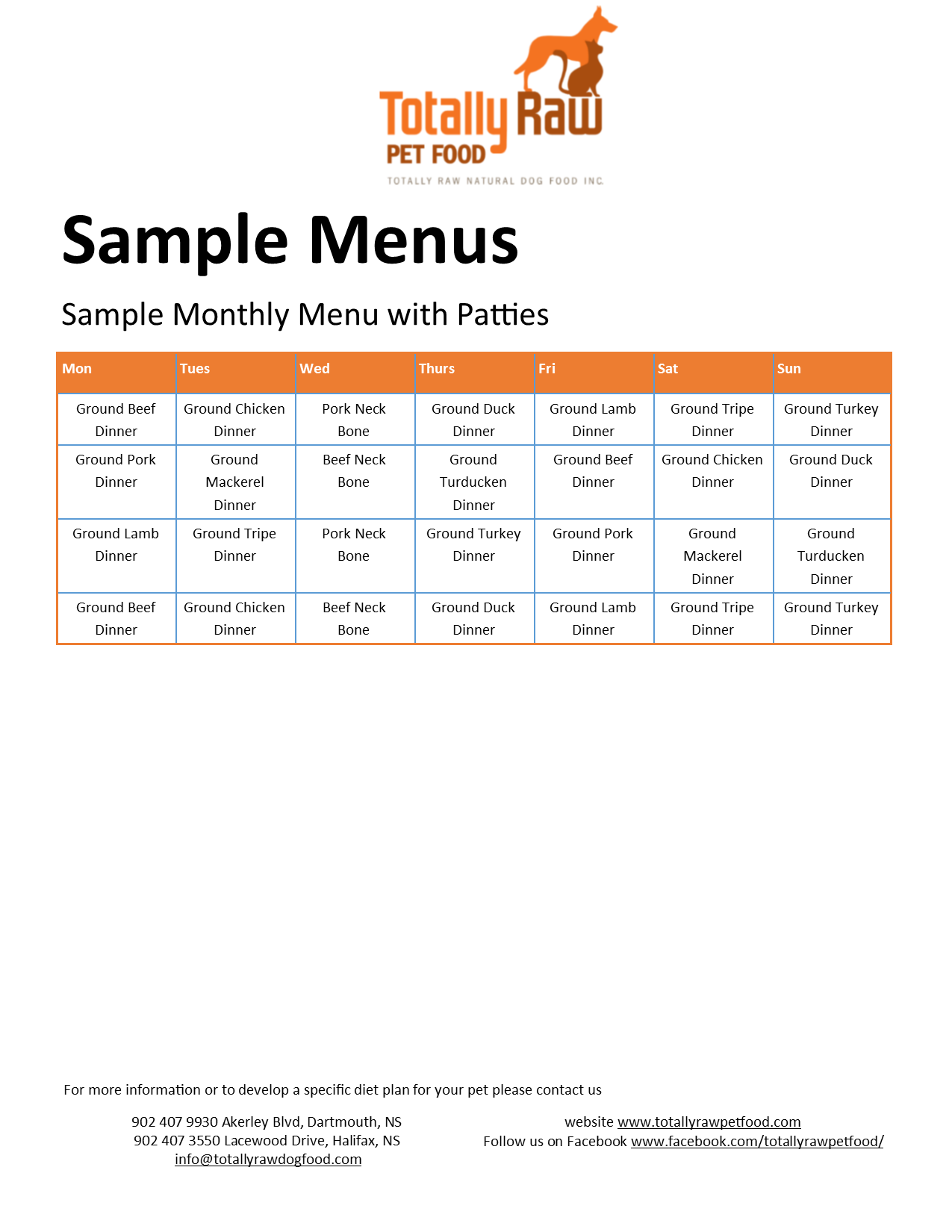 Patties: Monthly Meal Plan
This sample of a Ground Food Monthly Menu Plan provides pet owners with an example of a well balanced monthly schedule, using ground foods. Our ground food line achieves balance in every meal. Each dinner includes muscle meats, organs and natural bones, based on the principles of the whole prey model. Totally Raw Ground Dinners are ideal for puppies that lack the ability to chew whole foods. Dogs that gulp their food or are transitioning to raw can also benefit from our ground line. In addition, dogs that suffer from periodontal disease and lack the dentition to consume whole foods are excellent candidates for the ground line.
Please note that we strongly recommend offering whole bones to all dogs. Bones are necessary for optimal oral health. Not only are bones great for clean and healthy teeth and gums, they provide hours of enjoyment and important minerals.
Totally Raw does not advocate the use of weight bearing bones (marrow bones). Weight-bearing bones are much too hard and place undue stress on teeth. This could lead to fractures or premature wearing of the dentition.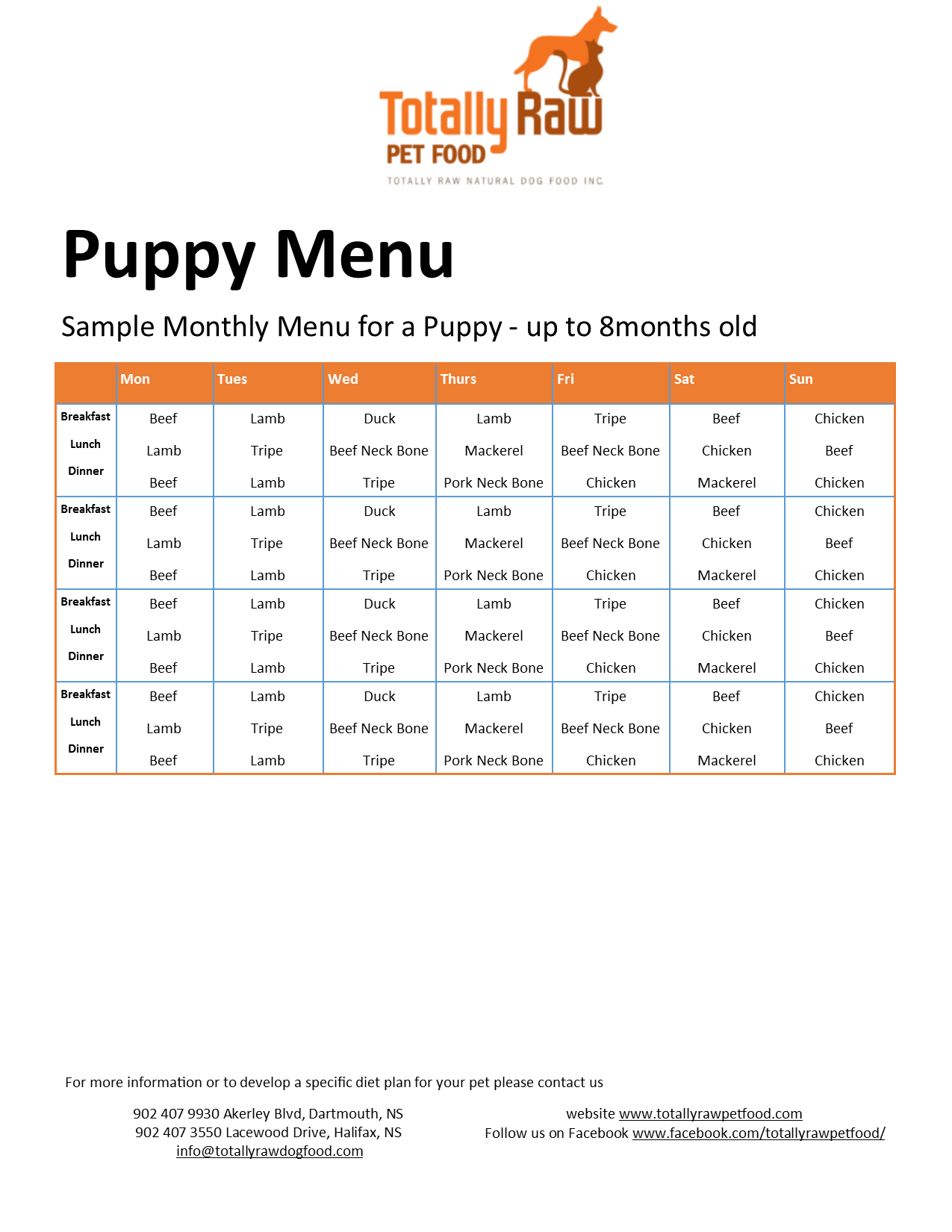 Sample Monthly Menu: Puppy
At eight weeks of age, a pup should be eating at least three meals a day. At seven months his feeding regime can be reduced to two feedings, and at one year old decreased to one feeding each day. This schedule is a guide only. Smaller breeds achieve their full size at a younger age than larger breeds. As a result, smaller breeds can reduce the frequency of meals at a younger age than larger breeds. Often pups the size of Cairn Terriers will be eating one meal per day by the time they are seven months old while a Mastiff pup will eat two meals until he is one year old.
Raw food produces slow, even growth without the spikes seen in kibble fed puppies. This more stable growth pattern means abnormal skeletal growth such as hip dysplasia is not as prevalent as in kibble fed dogs.