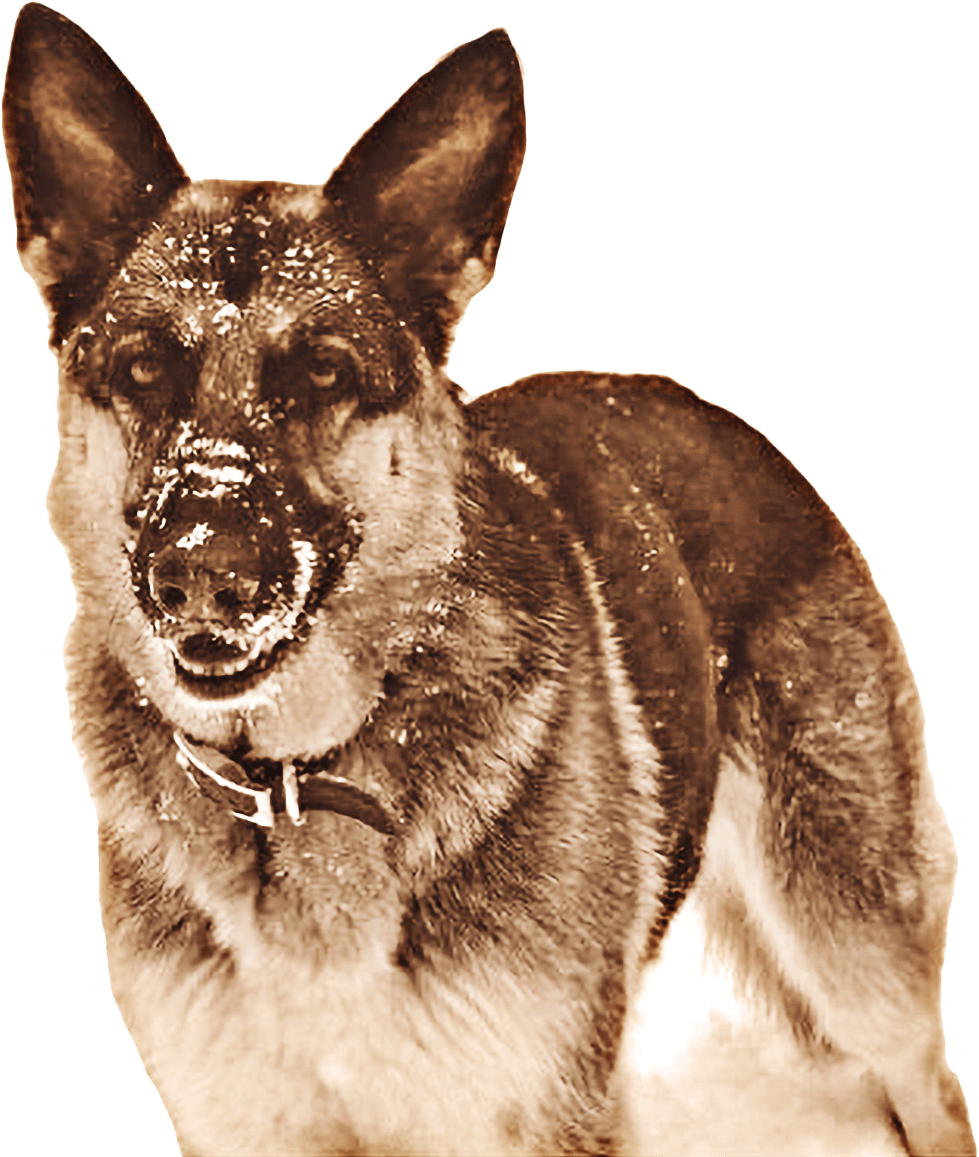 It began with Daisy:
In the Summer of 2000, our nine-month-old German Shepherd, Daisy, was diagnosed with a malignant tumour. Daisy had persistent health problems since she was a very young puppy, including being severely underweight. She was immediately scheduled for surgery and the tumour was successfully removed. We struggled to understand why she was chronically ill. We began researching diet and the relationship to canine cancer and other chronic health issues.
After educating ourselves on natural nutrition and the commercial pet food industry, we no longer believed a processed food diet could be a healthy diet. Using local ingredients we created a balanced raw food diet for Daisy. Daisy's cancer went into remission and never returned. Soon after, Daisy was a new dog. She achieved a healthy weight, her coat became thick and luxurious, her energy increased and her teeth and gums we clean and healthy. Daisy lived a long, happy and healthy life.
Daisy's raw food diet eventually evolved into Totally Raw Pet Food. Totally Raw was created out of necessity because we wanted the best for Daisy. Our Mission is to share that with you.
Who we are:
We believe in the power of raw. Our products have just the natural good stuff – no preservatives or additives – so pets can play harder and live longer.

Established in 2003, Totally Raw Pet Food has more than 17 years' experience researching and developing raw pet foods. All of our products are made in the Maritimes using quality Canadian ingredients. We are Atlantic Canada's largest producer and distributor of high-quality, raw pet foods, dehydrated treats and natural supplements.
We are passionate about the quality of our ingredients. That's why we make all products in-house at our state-of-the-art food production facilities located in Dartmouth, Nova Scotia. Our facilities use industrial food processing equipment so you can count on consistent, nutritious, safe products. Our knowledgeable staff are passionate about your pets' wellbeing.

We're here for you. Visit us at one of our four retail locations or check out the map to find a retailer in your area.